A D-Dry Kit is a great way to dry and sanitise your hearing aids. Here is how it works.
How to Use a D-Dry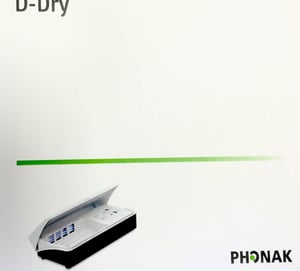 A D-Dry machine for your hearing aid is perfect for trying to extend the life of your hearing aid (by preventing moisture damage) as well as keeping it healthy for your ear (by reducing the accumulation of germs and lowering the risk of skin infections). A D-Dry has 2 functions:
Drying - 2 timer settings (3 hours and 6 hours) with automatic switch off.
Sanitising - UV-C light cleaning process (5 minutes) with automatic switch off when the D-Dry cover is opened.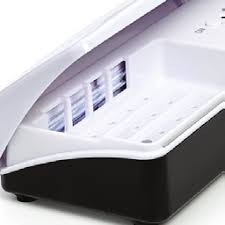 Using the D-Dry
The mini USB/USB cable can be plugged into a computer, or into a power point using the supplied plug.
Turn the hearing aid off and remove the battery. N.B. for lithium ion rechargeable hearing aids, turn the hearing aids off only. Manufacturers have confirmed that it is safe to use a D-Dry for rechargeable hearing aids.
Place the hearing aid into the D-Dry. Select a drying option - 3 hours or 6 hours.
Close the D-Dry lid. N.B. The D-Dry will automatically switch off on completion of the drying process, and has protection against overheating.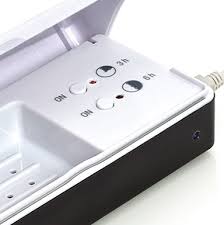 Which drying option to select
It can depend on the amount of moisture (how you've been using the hearing aid, or whether you're more prone to perspiration, whether you've been caught in the rain, or inadvertently stepped into the shower with your hearing aids etc) or the humidity. As a general guideline:
Normal drying = 3 hours for normal moisture collection
Intense drying = 6 hours for severe moisture collection
How often should I use the D-Dry
It is safe to use the D-Dry daily. In fact, we highly recommend doing this daily, particularly during the warmer months or if you live in a warmer/more humid climate. Despite best efforts and higher water resistance ratings in hearing aids, moisture can build up and interfere with optimal hearing aid function. The best time to use the D-Dry is when you've taken your hearing aid out for the night.